News from Team Xecuter:
SX Gear is the perfect solution for SX OS owners who want an easy and safe way to boot up Team Xecuter firmware.
It can also be use to inject any other payload with a high quality tool kit from the brand you trust: Team Xecuter.
SX Gear combine our acclaimed dongle and jig, strong, sturdy, with its unique super-capacitors. Made to last and keep your Switch safe.
Xecuter SX Gear
SX Gear is developed and produced by the famous Switch/Xbox flashcard company Team Xecuter. Xecuter SX Gear is their Third-generation product for modding almost all Nintendo Switch. It is including an usb dongle for booting SX OS or any other Switch CFW, a joycon jig for turning the Switch to RCM mode.
Note: SX Gear dongle is an empty usb dongle, Without the OS license code!
Notice:
Buying Tips for SX Gear
SX Gear is not working alone on the Switch, you need to have the SX OS License code or

other payload

for Switch CFW.

SX Gear can't replace the SX Pro, because the latter has the OS Code but SX Gear doesn't.

SX Gear works with the SX OS, it's the best to buy for SX OS

code user.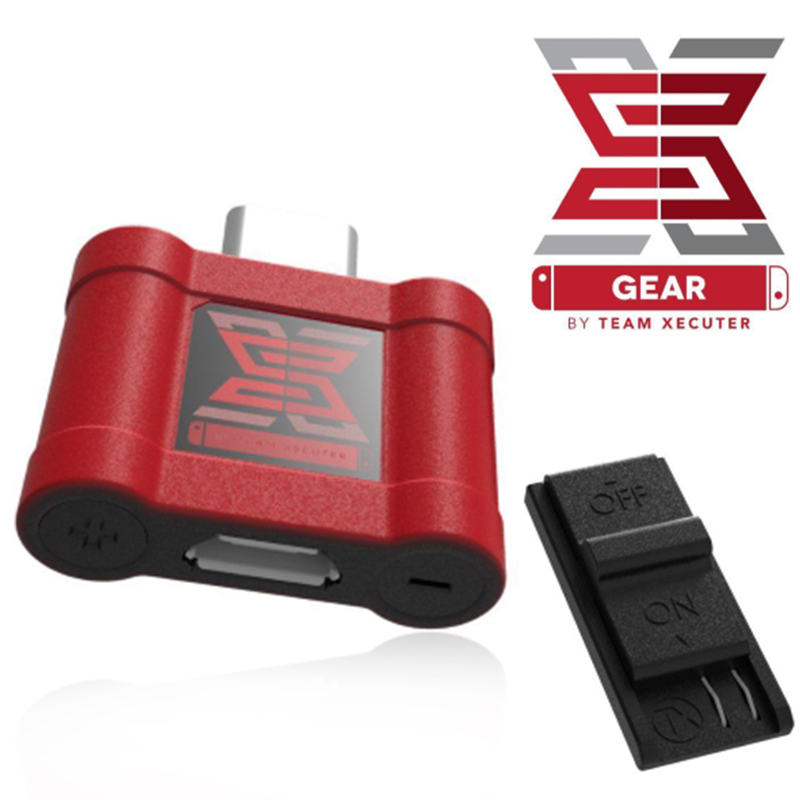 About Logistics
1.ePacket Worldwide Shipping From China $3.99
(Delivered within 7-25 working days. The specific signing time is based on the logistics situation of each country,Free shipping on orders over $10)
2.DHL Express from china $27.00
(DHL Express, delivery in 5-9 Working Days!)
3.YW express from China $ 3.99

We ship from China to your hands, it takes 6-10 working days !


About payment
We support credit card payment and our paypal payment, If there is any payment problem, please find us by email or online chat.
Note that we do not support credit card payments in the following regions:
United Arab Emirates、Barbados、 Antigua and Barbuda、Argentina、Azerbaijan、Bangladesh、Bahrain、 BermudaIs、 Brazil、 Bahamas、Chile、 South Africa、 Costa Rica、Cyprus、Algeria、Dominica Rep、Ecuador、GP、 Guatemala、 Guyana、 Hongkong、HR、Kenya、 Kuwait、 Sri Lanka、Lithuania、Monaco、 Macao、MQ、Malta、Mexico、 Malaysia、 Oman、 Peru、 Qatar、 Saudi Arabia、Slovenia、 Slovakia、 Salvador、 Syria
If you have an Order failed reply from our site, that means your credit card isn't supported or the issuing bank decline the payment, so you can contact us to pay via paypal.you can choose paypal payment, send the email or contact the online customer service to provide the order number. We will provide our paypal information to help you complete the order. The whole process is very safe and convenient.