Today we were pleasantly surprised to find the latest announcement from team-xecute: SX OS updates the latest version! For this reason, we are pleased to update this announcement in the blog to make it easier for friends to know.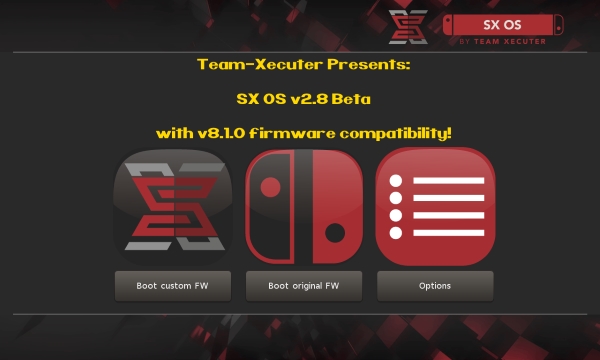 We are back with another update for SX OS. As you all probably know, one of our main priorities is making sure existing users are able to keep enjoying SX OS.
This update brings full compatibility for the recent firmware update 8.1.0.
Nothing more, nothing less. We have some very cool features lined up that are not quite ready for primetime yet. And we didn't want to keep you waiting till next september either.
So what are you waiting for? SX OS 2.8 beta is available for download on our website now! (and through the builtin online updater part of SX OS, of course)
(The above information is from the official website)